You want to have the best start to your college year, whether you are a senior or a freshman! Check out our top tips for a stress free move-in day to have the best welcome week yet.
1. Know your move-in date
This one may seem obvious, but don't take the risk of assuming you can move in early, even if you know the previous tenants will be moving out at a specified date. There is often construction, repairs, painting and cleaning taking place to prepare the house for your move-in.
Cribspotters: For Cribspot properties, we have a 5-day process, which includes junk removal, deep cleaning, repairs, repainting, building new furniture for future tenants and having photos and virtual tours taken for the upcoming year. If you would like to move in early, ask us about our early move-in policy.
2. Parking on the day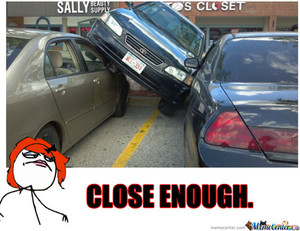 This is especially important if you are coming in from out of state or further away, and will need to park a car (or two) or a U-Haul for a few days. Coordinate with your roommates, and check in with your leasing agent and make sure there is somewhere for you to park.
Cribspotters: Get in touch with us and we can help you coordinate with your roommates if there will be space for a your U-Haul and will also let you know about parking availability.
3. Essential Supplies
Make sure you have necessary supplies on hand when you are moving. Remember your toiletries (don't forget toilet paper!), a change of clothes, and cleaning supplies. You may not get a chance to visit a grocery store until the next day.
Cribspottters: We'll provide the essentials for you in your move-in box. This includes toilet paper, paper towels, laundry detergent, dish soap, air freshener, and trash bags
4. Utilities
If you are not responsible for setting up your utilities, find out who is and when it will be set-up by. Also, confirm who your providers are, and all the crucial information so you can get in contact with them.
Cribspotters: Your utilities will be set-up by us, under our name, before you arrive so they are ready to go when you move in. You can find your wifi code in your welcome email as well.
5. Furniture
If you are not bringing furniture with you, you may be able to have it delivered to your new home through Amazon or other furniture stores. Make sure you bring along the tools to put your furniture together! If you haven't had the chance to visit the property physically, ask your leasing agent for floor plans or room dimensions so you can work out if you have space for that extra futon.
Cribspotters: Check in with our team about what furnishings will be available at your new home. For most of our shared houses, the common areas come furnished and kitchens equipped. We also furnish your room with a brand new bed, mattress, desk, chair and dress for an additional fee.
6. Know your roommates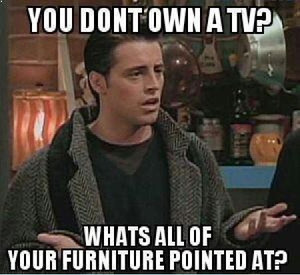 You should also know your future roommates, ask for an email introduction and exchange details before you move-in. You can add each other on Facebook, or another messaging app and coordinate. You don't want to turn up with five floor lamps, six mini fridges, and no cleaning supplies.
Cribspotters: Make sure you fill out your contact information and bios accurately. If you would like to be introduced to your future roommates, shoot us an email, and we will coordinate that!
7. Parking:
Don't expect you will have a parking spot, make sure you confirm you have your spot before you decide to bring your car.
Cribspotters: You can request for a parking spot when signing your lease. We will do our best to provide you with one, if not at your house, somewhere close by.
8. Contact information
Make sure you know how and where to pay rent, and contact information for maintenance and your utilities, and emergencies.
Cribspotters: You will pay your rent and make maintenance requests through your online dashboard.
9. Packing:
Our top tips for packing are using medium sized boxes, and not packing essentials until the last day. Always pack essentials on top or separately, so you don't create a mess while trying to find your toothbrush.

10. How to get into your property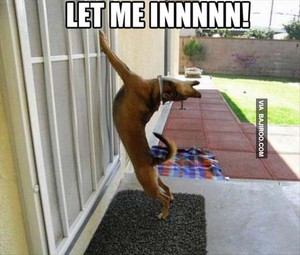 Often we are so wrapped up in the moving process itself; simply just getting ourselves and our stuff to the property, we forget to think about what happens after you pull up to your new home. Get in touch with your leasing agent a few days before and confirm how you will getting into the property. You may need to pick up keys from their office or arrange a time for someone to let you in and hand over the keys.
Cribspotters: You will receive a welcome email from us a few days before your move in. Make sure you check that and keep it handy as it will have the information you need to get into your new home.