Whether you're looking for a hipster haven or a high-class abode, Berkeley has a housing niche for everyone. The metropolitan area surrounding Berkeley's campus is just about as diverse and lively as the student body itself. Though apartments near Berkeley can be a bit expensive, the atmosphere more than pays itself back. Students can find Berkeley off-campus housing scattered all around campus — with some houses closer to the university than others.
Though most students live in the campus dorms during freshman year, they typically look for apartments near Berkeley in their following college years. The plethora of Berkeley off-campus housing options presents a double-edged sword for renters: you can waste weeks chasing the perfect apartment, but the area also caters to your housing needs. But don't fret — use this guide to navigate all the ins and outs of Berkeley off-campus housing.
Berkeley Off-Campus Housing Facts
Of the 25,000 undergraduates, 65% live in Berkeley off-campus housing (Source: US News).
Most students move out of the on-campus dorms after their freshman years. Students generally start searching for apartments in Berkeley about 4 to 6 months before moving in.
UC Berkeley doesn't host an official off-campus housing fair, but plenty of information can be found online and seeing signs on the street.
Tips for Berkeley Off-Campus Housing
Start thinking about potential future roommates early in your freshman year. While this choice can be anxiety-inducing, don't wait until the last minute.
Look into 5-10 houses for rent in Berkeley, and go visit some of them. The more options you have, the happier you'll be in the end.
Compare prices. Don't assume the first price you see is the average — rent prices have a wide range from apartment to apartment.
Consider distance to campus. A hike from a distant house would give you healthy legs, but it might become annoying after a couple weeks.
Find cheap furniture — ideally from the apartment you're moving into. Talk to the current tenants about buying their furniture if possible.
Berkeley Off-Campus Housing by the Numbers
Berkeley Rentals average price: $1589/Room
Average beds in sublet: 1.80 Beds
Most common bedroom #: 1-Bed
Subletting in Berkeley
Subletting is popular for students who decide to stay in Berkeley for the summer and for those looking to rent for just one semester or less. The most common ways that subletters and sublettees connect are through sites such as Craigslist, or by word of mouth. The number of subletters typically outnumbers sublettees, so if you're looking to rent for just a few months, chances are you'll be able to find a very agreeable price. While it can be awkward to haggle with fellow students, sublet prices tend to be negotiable, so take advantage of that.
Berkeley Subletting by the Numbers
Sublets average price: $1,110.64/Room
Average beds in sublet: 1.73 Beds
Most common bedroom #: 1-Bed
Most popular month for posting sublets: April
How People Describe Their OSU Sublet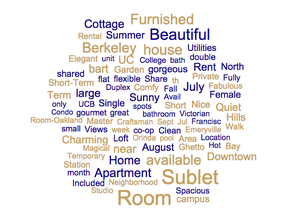 Property Managers in Berkeley

Address: 2119 University Avenue
At Equity Residential, we are committed to providing you a home that suits your personal needs. A place where you can be yourself. An environment that fits. In addition to a wide range of apartment options, we offer a variety of unique services and benefits available only to our residents like Rent with Equity Rewards, Perks partner discounts and Coast to Coast relocation. Our long-standing commitments, such as Express Service, Total Satisfaction, Personal Attention and Exceptional Move-in, ensure that you get the satisfying experience you're expecting. Above all, our employees are dedicated to providing you with a comfortable place to live.

Address: University Ave at MLK Jr. Way
Enjoy a coffee in the café downstairs, shop at the new Trader Joe's or meet friends for dinner and a show downtown — the New Californian is the ideal place to experience all that Berkeley has to offer. The New Californian features stylish, modern and convenient one and two bedroom apartments designed to meet the needs of discerning Berkeleyans.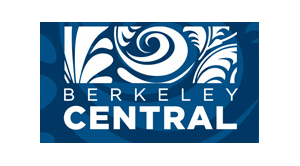 Address: 2055 Center Street
Now leasing brand new artist loft-style homes with breathtaking views and condo quality finishes and best housing Berkeley has to offer! A city where home-grown businesses are preferred to the chain stores, where creating a unique identity is expected, and where supporting the local restaurants and galleries is embedded in the fabric of the culture. Are you searching for apartments for rent in Berkeley, CA? Now there is a new place to call home in the center of Downtown Berkeley—Berkeley Central; a modern, new for rent residential property featuring 134 limited-edition loft-style residences and nine spectacular penthouses created to provide the exceptional Berkeley experience just steps from everything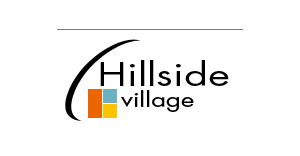 Address: 1797 Shattuck Avenue
If you're looking for a gorgeous place to call home, look no further! Hillside Village Apartments For Rent in Berkeley, California offers homes complete with the special features that will set your home apart from the rest! Here at Hillside Village, we are a pet-friendly community and offer studios, one-, two-, and three-bedroom apartment homes that have exactly what you're looking for! Hillside Village offers fully-equipped kitchens with granite counter tops, stainless steel appliances, cherrywood cabinetry and gas stoves in select apartments! We offer garage parking, a resident lounge with free wi-fi, and stunning views of the Golden Gate Bridge and the Bay.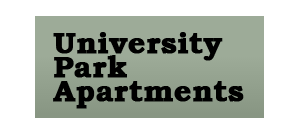 Address: 1709 Shattuck Avenue
University Park Apartments is a gem in the heart of North Berkeley's Gourmet Ghetto. Recently receiving nearly a million dollar face-lift, it maintains its charm while offering tenants the qualities of a modern building. Many of our tenants here are Graduate students at UC Berkeley in fields such as Engineering, Business, and Law. This is NOT a party building—our tenants are professional-minded and quiet. There is a strong group of employed individuals here as well, and University Park Apartments supports a vast array of age groups. Many of our students are International—from all over the world—Japan, Taiwan, Indonesia, China, South America, Thailand, India, and more. There is a great diversity of people here.
Find a collection of more than 80 local landlords and apartments on Cribspot.