After spending two or three years living in Brown housing, many students find themselves completely oblivious to the unique, historic houses for rent in Providence. Though living in apartments near Brown typically means longer walks to campus (which can feel like light-years in the Providence winters), it also offers a feeling of liberation that dorms can't compete with. There are tons of houses and apartments sprinkled all around campus — and some pricier ones within the heart of College Hill. Either way, it's beneficial to start thinking and acting on off-campus housing earlier, as the most desirable shacks get scooped up relatively early in the school year.
Brown Off-Campus Housing Facts
Of the 6,000 undergraduates, 20% live in Brown off-campus housing. All seniors are automatically allowed to live off-campus, juniors must apply for permission, and underclassmen must remain on-campus.
In general, students begin searching for apartments near Brown one year prior to their expected move-in date. The fall semester of a student's junior year is typically when the search and lease-signing process goes down.
Brown doesn't host an official off-campus housing fair, but plenty of information can be found on Cribspot and by seeing signs on the street.
Tips for Brown Off-Campus Housing
Start searching early! While coordinating off-campus housing with a group of roommates can be difficult, you'll thank yourself when you have a sick setup the following year.
Look into 5-10 houses for rent in Providence, and physically go visit some of them. Seeing a place in real life is a lot different than looking at pictures of empty rooms online.
Compare prices. Cribspot makes your previous window-shopping for houses excursion easier by listing all their numbers online. Rent varies from place to place more than you might think, so make sure you get the best bang for your buck.
Think about what freedom means to you when it comes to Brown off-campus housing. Some leases are more limiting than others, so make sure you'll be able to do the things you want — whether that's owning a dog named Cholula or installing a hot tub with insane turbo jets.
Coordinate with the current tenants about buying their furniture. This can save you a lot of money, and a hernia from carrying a bed down several blocks.
Subletting at Brown
Subletting is popular for students who decide to stay on College Hill for the summer and for those looking to rent for just one semester. Cribspot can even help you post and find these short term leases, so no need to not-so-subtly drop the fact your looking for some subletters in every conversation you have leading up to the summer. Supply usually outweighs demand, so if you're looking to rent for just a few months, chances are you'll be able to find a very agreeable price.
Property Managers in Providence

Address: 380 Broadway Street
Lenox Property Management is a quality property management firm servicing Rhode Island and Southeastern Massachusetts. We specialize in property management, rentals, sales and maintenance in RI and MA. What you will get from Lenox is a commitment to excellence day after day, week after week and month after month all year long. From one apartment to several hundred units we treat every one of our clients with integrity and honesty to guarantee you the service you deserve. We are an owner operated company that believes our communication and hard work will ensure long lasting relationships with all of our clients.

Address: 207 Cranston Street
WinnResidential is the nation's fifth largest firm in residential property management, with apartment communities ranging from 17 units to 5,000 units. No property is too big or too small for us — we excel in the most challenging environments. Our substantial portfolio spans market-rate, affordable, senior and mixed-income housing along with condominiums and homes.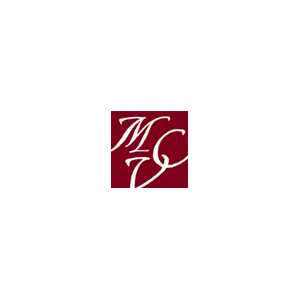 Address: 73 Charles Street Unit B
Founded over 25 years ago, The Mount Vernon Company is an award-winning real estate firm known for quality apartment homes, commercial properties and luxury vacation rentals. MVC only leases properties it owns and operates so you can be sure of our commitment to offering great properties and the highest standard of service.

Address: 165 Atwells Ave.
RentProv provides tons of helpful rental information, free leases, free applications, and links to some of our favorite sites. We have also given many tenant links and advice to make your search and move as easy as possible. If you ever find things confusing or if you have a question feel free to contact us any time as we offer 24/7 local support.

Address: 217 Waterman St.
Bilodeau Property Management is a full service management company. That means that we are available to be at your service 24 hours a day for emergencies. We have skilled and knowledgeable rental agents to show you apartments. Our repair and maintenance staff includes licensed mechanics, electrician, plumbers, and boiler operators for your assistance and comfort. Our office is located in the heart of the historic and friendly East Side of Providence. We manage many surface parking lots and we have one car parking that is included in your rent for your apartment. Remember that on street overnight parking is not permitted in Providence, so our parking lots are very important for your quality of life in Providence.
For more landlords and off-campus properties, head on over to the main Cribspot search.