James Madison University has everything from outdoor activities to a bumpin' nightlife, along with a whole lot of school spirit! With over 20,000 students, the surrounding area to James Madison University is full of housing options and resources to make sure you can find the perfect home. To make sure that you have the perfect (well close to perfect if your Econ teacher gives you an A) JMU off-campus housing next year, check out these tips.
JMU Off-Campus Housing Facts
67% of JMU students live off-campus. That's about 13,400 students of the 20,000 enrolled at JMU. (Source: US News)
Pre-leasing for apartments and houses near James Madison begins in early spring, and the sooner you apply and put down a deposit, the better the chances at finding an affordable apartment near JMU.
Find out more about JMU off-campus housing at the housing fair on September 30th!
Tips for James Madison University Off-Campus Housing
Early bird gets the worm – applying early to houses for rent in Harrisonburg will guarantee that you get the housing you want before it gets snatched up by another group.
If you have a pet, check ahead of time to make sure the JMU off-campus housing you want accepts animals, and be prepared to pay a pet deposit if they do.
Fully inspect the houses for rent in Harrisonburg before you move in. You don't want to hop in your shower and be greeted by mold or an infestation of spiders – yuck!
If cooking isn't one of your skills, you can sign up for a meal plan through JMU. You might want to bring a car to your JMU housing if you want to impress your guests with some family recipes. Grandma would be so proud!
Buses run continuously between campus and off-campus around James Madison so you never have to worry about missing that 8 AM exam (That is if you don't accidentally oversleep that particular morning. It's okay, we've all been there before).
Leases are usually 12 months long, so choose your roommate wisely. It will also help to post your place on Cribspot as a sublease.
Sometimes circumstances come up and you aren't able to fulfill your lease for your house or apartment near JMU. Whether it be family concerns, pesky roommates, or you just simply don't like the housing, there is a way to get out of it. Subletting your James Madison University housing is a great option for getting out of your lease. Post it on Cribspot to get the fast response you want.
JMU Sublets by the #s:
Sublets average price: $484.33/Room
Average beds in sublet: 1.62 Beds
Most common bedroom #: 1-Bed
Most popular month for posting sublets: April
How People are Describing Their Sublets:
Property Managers in Harrisonburg
Address: 206 South Avenue
Castle Property provides off campus housing for JMU and EMU students. Castle Property is located in Harrisonburg, Virginia between the campuses of James Madison University and Eastern Mennonite University. Castle Property has been providing unique housing options since 1993.

Address: 202 North Liberty Street, Suite 101
It is our goal to have superior and memorable experiences with every owner, client, customer, tenant, and vendor that we interact with. We measure success by being able to help those that have given us the opportunity to serve them. Relationships are not built on one transaction or one experience and neither is our business.

Address: 1587 Port Republic Roadd, Suite #3
For all your housing needs in Harrisonburg and Rockingham County, VA.

Address: 218 East Market Street, Harrisonburg, VA
Welcome to Rocktown Rentals, your best source for rentals and real estate services in Harrisonburg, Virginia and the greater Harrisonburg area. We're proud to provide a compelling new option in property management.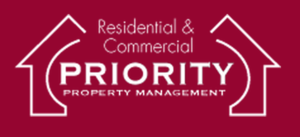 Address: 541 Acorn Drive
We focus on what matters most to our tenants: Responsiveness, Service Delivery and Communication.
For more landlords and off-campus properties, head on over to the main Cribspot search.