The Michigan State Chapter of Delta Chi was founded on January 5, 1935 and is one of the oldest fraternities on campus. The current house at 101 Woodmere was purchased in 1935 and became the home of Delta Chi, however, it was rented out by Pi Beta Phi Sorority during World War II. In the fall of 1948, the chapter house doubled in size. In 1959, the Delta Chi Fraternity purchased the property next door and construction began in order to expand the house.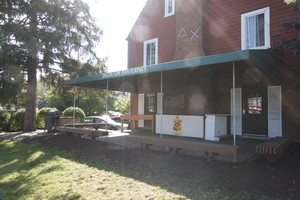 Delta Chi has been at this location for eighty years and the house is now home to nearly 40 brothers. Delta Chi has one of the largest properties at Michigan State (12,000 sq ft.) which includes a patio, extensive front yard, and horseshoe pits.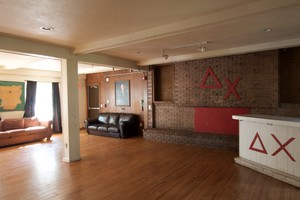 Delta Chi has numerous philanthropy events every year to support the Jimmy V Foundation for Cancer Research including the annual Car Smash, restaurant fundraisers, and athletic tournaments.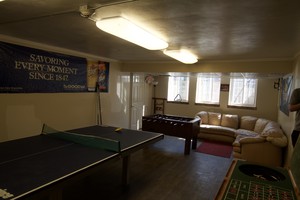 One of Delta Chi's values is Friendship and the chapter prides itself on their brotherhood. Every semester, they engage in brotherhood bonding events such as bowling nights, laser tag and an annual golf outing.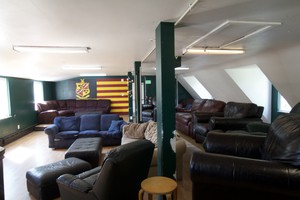 Delta Chi has a great relationship with their alumni and they often visit to reminisce on the great times they had during their active membership. Each year in the Spring, they host an alumni scholarship dinner to award scholarships to brothers who have achieved oustanding academic merit. Last year, five brothers were presented with scholarships based off of their accomplishments. Alumni are also encouraged to return to participate in the annual golf outing!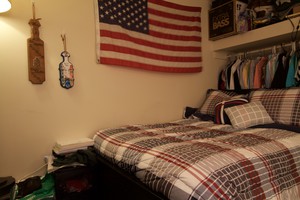 This is the bedroom of Derek Friess, Vice President of Recruitment for Delta Chi at Michigan State. Interested in rush? Contact Derek at (734) 474-4774.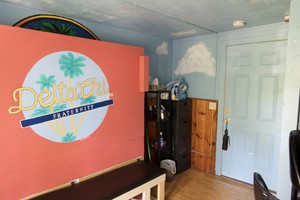 This room is nicknamed "Blue Sky," and is a popular hangout spot during social events and tailgates. This year, the room is occupied by Jacob Jackson, Vice President of Philanthropy for the Chapter. As mentioned earlier, Delta Chi is committed to fighting cancer through their support of the Jimmy V Cancer Foundation.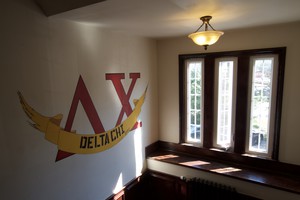 Delta Chi holds itself to high standards of academia, morality and philanthropy and seeks to provide bright young men with a home to grow into men of principle and honor. The fraternity strives to be an ideal example of the positive influence that Greek life can have on a community. I thoroughly enjoyed my time touring Delta Chi, recruitment starts this week, feel free to come by and check out their house at 101 Woodmere!
If you would like to have your Fraternity/Sorority featured on our site, please contact Andrew Brewster at 616-648-2781 or andrew@cribspot.com.