Some may call Lubbock a college town, others refer to it as just an extension of campus. Whichever one you go with, the city is almost always flooded with TTU students. With more than 31,000 students, Texas Tech University prides itself in its laid back approach to living and nobel attitude towards learning. Whether you're coming in as a Freshman or starting the year as a Junior, it's best to find the perfect TTU off campus housing for next year so you can continue that long running tradition of chill.
Tips for Finding Off-Campus Apartments and Houses:
Food food. Glorious food (Creds to Oli and the gang)! Steak fans, you're in luck. Now you can have it lunch, dinner―heck, even breakfast if you feel like you're protein deficient. Treat yourself to some prime rib at the local eateries, like Double Nickel, Tom and Bingo's BBQ, and Spanky's. Vegetarians, well… good luck.
Before looking for apartments near TTU, decide whether you're the type of person that treasures morning walks to class or the student that would rather roll out of bed and get in some sort of automotive vehicle as part of your daily commute. The latter attitude might save you some cash (aka more money, more steak) since it's more expensive to live closer to campus. But don't worry! You can make up for that less-sustainable lifestyle by taking some good old public transportation. See Citibus for bus routes.
With lower than average real estate prices, Luddock makes finding Texas Tech off campus housing easier in regards to budgeting. This gives you the luxury of choosing what sort of entertainment you want to be closer to, be it nightlife near Depot and Broadway or game days at the Texas Tech Raiders Stadium.
Whether going into the Texas Tech off campus housing search alone or in a group, don't hesitate to start reaching out to landlords and subletters early on in the year to get first dibs on the great selection of available Lubbock apartments and houses.
The old hit-the-futon-and-watch-netflix routine just not doing it anymore? Swap out that couch for a seat in a car and head to The Stars and Stripes Drive-In Theater. Bringing a car with you to your TTU off campus housing for nights like this is definitely worth it. And most apartment complexes offer off-street parking for your convenience. You might even want to take a road trip elsewhere as the charm of a small town eventually wears off.
In the end, Texas Tech off campus housing is way cheaper than living on campus so get your group and a head start in the rush to find a spot for the upcoming year. Check out Cribspot for Luddock sublets and more!
Property Managers in Lubbock:

Address: 2607 Boston Avenue
With the dramatic changes that have occurred in the global, national, regional and local markets over the past few years, experience and expertise are once again as important as ever. Tech Terrace is a specialized niche market. Tech Terrace Real Estate is dedicated to serving our clients with the highest level of expertise that is available in this niche market.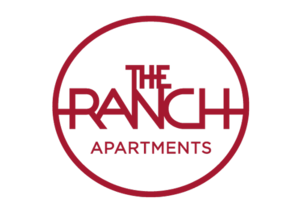 Address: 1002 Frankford Avenue
Welcome to one of the most luxurious apartments in Lubbock, Texas: The Ranch. With one, two, three, and four bedroom floor plans, this five-star student experience is established with easy access to Texas Tech University, South Plains College, Lubbock Christian, and South Plain Mall in Lubbock! From a resort-style pool, to exclusive accommodations and a state-of-the-art fitness center, The Ranch has always, and will always, exceed the college apartment expectation. You'll love the game lounge, fireplace and grill space; and with a jam-packed social calendar and free transportation, The Ranch is the perfect place to call home!

Address: 4211 Boston Avenue
We believe in providing only the best quality of service to our tenants and property owners. Our professional full time staff is ready to answer any questions you have and assist you with the application process. Our friendly staff in Lubbock is looking forward to speaking with you about our available properties or if you are an owner looking for management services we are here to help.

Address: 2408 Mac Davis Lane
Live like you mean it at The Village at Overton Park, the best and newest in Lubbock student living! At The Village at Overton Park you will have the privacy and lifestyle you deserve in an off campus student community that is built specifically with you, the college student, in mind.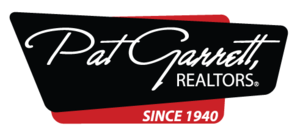 Address: 3833 34th Street
Pat Garrett, Realtors has been family owned and operated since 1940, providing the communities of West Texas superior service in all areas of the real estate industry. Our associates have helped thousands of families make an informed decision on selecting the best property for each person's individual needs. Whether you are looking to lease, buy, sell or have a property you own managed, we can assist you.
For more landlords and off-campus properties, head on over to the main Cribspot search.