Santa Cruz, California is located in between the rural parts of the Central Valley and the urban areas of San Jose and San Francisco. This inclusive town provides housing and entertainment for a spectrum of students, including: hippies, protesters, intellects, researchers, beach goers, hikers and a small part of Greek life. Along with a large student population of 17,866 enrollments, Santa Cruz is also home to many families and older residents looking for a stress-free environment. For this reason, most students don't live in conventional college housing or neighborhoods, but here are some tips on finding cute, odd-ball, suitable places.
UCSC Off-Campus Housing Facts
Out of a population of 17,866, about 50% of students prefer UCSC off-campus housing (Source: US News).
Most students switch to UCSC off-campus housing after their freshman year of college for a cheaper, more independent living situation. For this reason, it's important to look for potential houses/apartments at the beginning of Spring Quarter (March-April). This allows more time to get a housing group together, look at open houses, and have a choice of location in the UCSC housing game.
Looking for housing earlier in the year is also beneficial because you're more likely to find houses or apartments near UCSC: Westside, Downtown, Central Santa Cruz, and the Boardwalk are ideal for convenient transportation. If you go further towards Midtown, Seabright, East Cliff, and Capitola, the housing is less expensive, but a hassle to get to without a car.
Tips for University Of California, Santa Cruz's Off-Campus Housing
Find a group of people earlier in the year (Around March-April), so then you can figure out the maximum rent each of you are wiling to pay. Houses for rent in Santa Cruz can vary throughout the city, so consider whether or not a $900 single bedroom is worth it or not.
If you're struggling to find houses or apartments near UCSC as a single tenant, the UTC building located Downtown offers off- campus housing for re-entry, continuing, and transfer students. If has roughly the same prices as a dorm building, but is much closer to the Downtown social scene and metro center.
Figure out if your parents are wiling to co-sign your lease, or if one of your housemates' parents is willing to sign a lease. By doing this, the chances of your landlord renting a place out to a group students goes up dramatically with a UCSC housing co-signer.
Before you move in and after you sign your lease, take pictures of everything in the house. By having photographic evidence of any area/fixture already being damaged before you moved in, you'll avoid a lot of unnecessary financial responsibility from your landlord.
Most leases are twelve months long, so you can either stay over the summer and take a few classes at UCSC during the Summer Sesh., or sublet to another student or random resident for the remainder of your lease through Cribspot.
Local Subletting
There are a lot of Santa Cruz sublets during Summer time, considering most students move back home to mooch off their parents until fall quarter starts. You're more likely to find rooms or apartments near UCSC, by looking earlier in the year or corresponding with a student who's about to graduate and leave Santa Cruz. Cribspot is a great resource when it comes to Santa Cruz sublets because it constantly updates its available rooms and units.
UCSC Sublets by the #s:
Sublets average price: $938.60/Room
Average beds in sublet: 1.71 Beds
Most common bedroom #: 1-Bed
Most popular month for posting sublets: April
How People are Describing Their Sublets: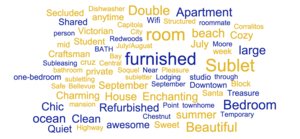 Property Managements in Santa Cruz: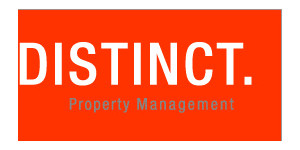 Address: 2030 North Pacific Avenue
Started in 2011, Distinct Property Management is a full-service Santa Cruz property management company dedicated to the seamless supervision of individual real estate rental properties, multifamily rentals and homeowner associations in Santa Cruz and along California's Central Coast. Distinct, aptly named by its co-founders Rossana Bruni and Nora Brink, brings real world solutions to the often challenging experience of real estate management.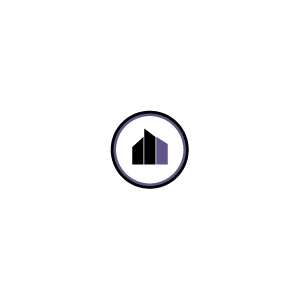 Address: 303 Potrero Street
We are experts in the Santa Cruz rental market. As a full-service management firm, we offer tenant placement, credit screening, maintenance, property inspections, collections, evictions and monthly financial reporting. We can even assist you in selling or the purchase of your next property when the time comes.

Address: 3540 Soquel Avenue
Services Include: Free Property Inspections. Free initial visit on tenant maintenance repairs or requests. Coordinating cleaning and tenant placement service. Resources to promptly maintain your home. Contract signing and eviction services. Free tenant placement screening reports.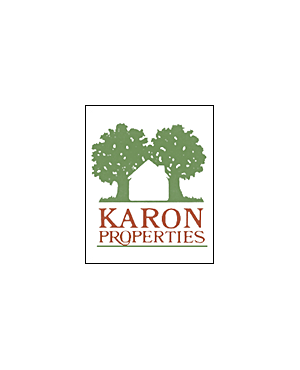 Address: 1103 Mission Street
After overseeing a large franchise office in Santa Cruz for 10 years, Stephen founded Karon Properties in 1988. Success has followed with many satisfied clients as testimony to our unique approach. We measure this success one transaction at a time, and there have been many hundred over the years.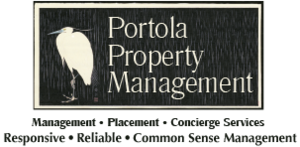 Address: 1210 Brommer Street
Portola Property Management, Inc. offers houses for rent in the Santa Cruz, CA area. We are an award winning local company. We received in 2013 the professional accreditation as a Certified Residential Management Company – CRMC. We are 1 of 5 in the entire state of California and the only CRMC in Santa Cruz and Monterey County. Our Mission is to Care for and Protect our Clients and their Real Estate. We manage a large number of properties, including homes, townhouses, condos, cottages, apartments, and beach rentals.