Home to one of the largest public universities in the country and kept close to the heart's of over 545,000 living alumni worldwide, Ann Arbor truly is a home away from home. With its quirky character created by a population of young families and local artists, this city stays true to its consistent ranking as one of the best college towns in America.
What truly livens the town―and the state for that matter―are its loud-and-proud students who take over the streets every saturday in the fall to support their Big 10 Wolverines fight it out in the Big House. When it comes to game days, study groups, and at-home celebrations, you're going to want to find a great place to host it all. So no matter where you fall on the work-hard-play-hard scale, check out these tips to finding the perfect place to hang your Michigan flag.
Umich Off-Campus Housing Facts
Out of an impressive population of over 40,000 students, 67 percent of both grad and undergrad combined prefer to live off-campus. No matter if you choose to show off your killer mental math skills that partially got you into the school or rather pull up the calculator app on your phone, you're still going to get a whopping 26,800 students all looking for Umich off-campus housing (Source: US News).
With such a large body of students looking for Umich housing, try and get a head start by organizing your group or just figuring out your plans before looking. Most students start looking mid-October.
If you're a fan of hundreds of informational booths and the prospect of free candy, visit one (or all, we won't judge) of the Umich off-campus housing fairs that the university provides. The first one takes place on July 10, 2015. For those not around in the summer, you'll find out about the fall fair date by either checking the flyers posted around the diag in the fall or just visiting the Cribspot Blog later on in the year!
Tips for Finding Off-Campus Apartments and Houses:
As fans of all things sports related, UofM students take games very seriously; the Umich off-campus housing game is no exception. You can find upperclassmen making plans on how to snag the finest real estate at the start of the school year. Don't get left in the dust and establish your price range, type of housing, group size, and neighborhood preference before you start searching come October/November.
You've probably found on-campus living to be a bit pricey, but so can the apartments near Umich. Complexes like Landmark and Zaragon are a bit fancier with their granite countertops and overall proximity to campus, but average a monthly $1,000 per bedroom. Houses for rent in Ann Arbor are cheaper but lower in quality and are generally more expensive the closer they are to campus.
Because Central Campus is so large, you can't really be super close to everything. Pick and choose what matters most to you: 5 minute walks to the nearby gyms (CCRB, Ross, and IM Building) to keep that 6-pack going or fewer Uber rides to nightlife and back.
Most undergrad students, especially after freshman year, stick to Umich off campus housing in two neighborhoods: South U and Tappan. Both are next to each other and ideal because of their closeness to the chain of restaurants, shops, bars, and Greek houses. What more could a Wolverine ask for?
You're not only going to one of the brightest schools in the country, you're also going to one of the coldest! Leisurely walks might seem tranquil in the early months of summer and fall but come Winter, you'll be wishing you had snagged a spot closer to your classes or at least a bus stop. Aim for a walking distance no longer than 15 minutes from campus and you'll stay one toe less frostbitten this year.
In the Umich off campus housing scene, you'll rarely get a landlord who won't have you sign on for a 12-month lease. And if you're one of the thousands of students who don't plan on sticking around in Ann Arbor for the Summer, subletting can be a great way to save some money on the side for, who knows, maybe one of those nifty hammocks you always see strung up in the Diag.
Umich Subletting by the #s:
Sublets average price: $628/Room
Average beds in sublet: 1.7
Most common bedroom #: 1-Bed
Most popular month for posting sublets: April
How People are Describing Their Sublets: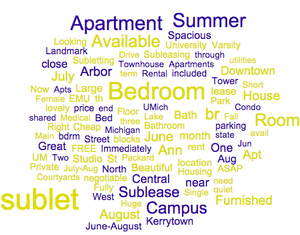 General Tips for Umich Subletting:
Provide as much information on Cribspot about your sublet as possible. A post with description, photos, and details on pricing and availability is much more likely to receive an inquiry than one without much information.
Keep comparables in mind. If you have a unique house in Kerrytown for example, you may be able to fetch a higher portion of your rent than a large apartment building further down Packard.
As a general trend, Umich subletting slows down in summer months when compared to the months preceding summer vacation. From May to July, you'll face both less competition and reduced demand. The latter tends to be more of an issue though, so we recommend posting your sublet earlier in the spring when possible.
Large Ann Arbor Landlords:

Dan's Houses has a number of beautifully restored homes on the University of Michigan campus and one of them is sure to meet the needs of your group. Please take a moment to look through the "Browse Properties" section for a brief description of each one. I'm almost all booked up, so let me know if you find a house you are in love with and we'll meet right away to pick up your holding deposit!
Address: 210 S. Fifth Avenue
Oxford Companies is a full-service real estate company with more than 15 years of experience investing in the greater Ann Arbor area. Our 50 professionals offer leasing, property management, construction and investment services to tenants, owners, and investors. Since 1998, Oxford has built a reputation for a level of customer service,
professional expertise, and community focus that is rare amongst real estate companies.

Address: 824 Packard Street
Our commitment is to provide quality housing with the best addresses! Both our apartments and single family homes are continually updated and remodeled to reflect our tenant's needs, interests, and wants. As a professional property management company our staff strives to provide quality housing, attentive service, and competitive rates in the off-campus homes you want to live in!

Address: 610 Church Street
We are dedicated to providing the finest and most convenient U of M campus area apartments. We understand how important it is for you to find just the right campus apartment, one that will allow you to maintain a busy student lifestyle worry-free. Our experienced and professional staff provides friendly service that is complimented by a variety of outstanding amenities and Prime Student Housing locations. We creatively manage over 300 apartments at 18 different sites in and adjacent to the University of Michigan's Ann Arbor campus.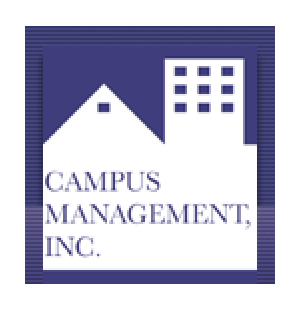 Address: 337 East Huron Street
Campus Management Inc. rents and manages over 325 houses and apartments in the University of Michigan Campus area. With our large property selection and over 40 years of delivering outstanding service, choosing Campus Management Inc. means easy living.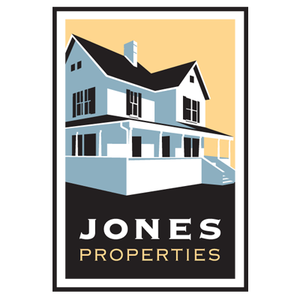 Address: 1309 Wilmot Street, Suite B
Established in 1969, our small family business is one of the oldest in the University of Michigan off-campus housing market.
We own several desirable rental properties, which we have managed exclusively since acquiring them. All of our family's properties are situated across the street from University of Michigan campus boundaries — one is adjacent to the main Athletic Campus entrance on S. State St., while all the rest are adjacent to nearby Central Campus.
For more landlords and off-campus properties, head on over to the main Cribspot search.