University of Oregon is home to roughly 25,000 students, who hail from just about every state in the U.S, and a fair number of other countries to boot. Generations of students come to live in Tracktown USA and experience the great athletics of University of Oregon (as well as the great academics of course).
While there is a city life in Eugene, in most senses it's a true college town. And that means a true college town's off-campus housing. While not the most competive off-campus market in the country, it is not without it's potential pitfalls. Here are some tips to make sure you always have somewhere awesome to celebrate the Ducks' big wins!
UO Off-Campus Housing Information
Facts & Dates
With nearly 85% of the 20,569 undergraduate students and the 3,612 graduate students who attend University of Oregon in need of UO housing, there are a variety of apartments near the University of Oregon that are always looking for tenants!
The UO housing search in Eugene for University of Oregon students begins in early spring around March. There are many property management groups that begin pre-leasing right around that time. If you're early to jump to it, you'll notice you have quite a price range to choose from as well as house and apartment sizes.
Every year you can attend the housing fair that UO hosts, where you can talk to companies about your potential new home and find the best match for your needs. The UO off campus housing fair is usually in mid-March and is free for anyone who attends.
Tips & Tricks
Listen up you brunch-special-lovin' early birds! If you're ready to commit to living off campus after you have checked it out, make sure you put a deposit down and sign during the pre-leasing times during UO Spring term. This ensures that you and your roomies will have great UO off campus housing locked in for the upcoming school year!
Apartments near the University of Oregon are significantly cheaper than living in the residence halls of the university, but keep in mind that your budget also includes heating, electricity, and internet in most apartments and houses. With that being said, the earlier you find a place, the more likely you are to find a crib where utilities are already covered by the landlord.
Every neighborhood around campus comes with its own distinct personality: some UO housing areas around campus can be noisier than others as they are more focused on the college town's nightlife with more local bars. Still, there is a home for the tree-huggers of UO who can find housing in Eugene right next to outdoor parks and the Willamette River. Talk about morning runs!
Parking around campus can be a hassle, so if you find houses for rent in Eugene that give you a parking space for a discounted price, TAKE IT! During game days and other events, most of the spots are taken, but on regular school days the street parking is just fine.
The EMX is a great bus-shuttle system that runs every 10 minutes from the heart of downtown to the edge of campus. If you're looking for cheap transportation from your downtown abode to main campus, look no more, because the EMX is free for all students!
Off-Campus Housing by the Numbers
Overall Average Price/Bed: $470
1-Bedroom Apartment Average: $870
2-Bedroom Apartment Average: $450
* Numbers based on sample size of 230 listings
UO Subletting Information
There are a ton of resources available for subletting, whether you're ready to get away from your annoying roommates or you're looking to move closer to campus! Eugene sublets usually pop up around the end of each term, and most places require you to sign a lease or have someone take over yours if you're the one renting out your room.
Facts about Eugene Sublets
Popular Off-Campus Landlords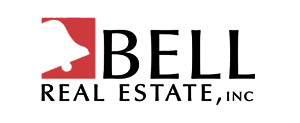 Address: 2001 Franklin Blvd.
Serving Eugene and Springfield since 1964, Bell Real Estate, Inc. takes pro-active steps in real estate services to ensure the satisfaction of all customers, clients, tenants, and prospective tenants' needs.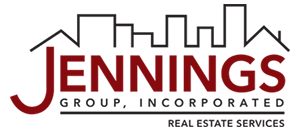 Address: 488 E. 11th Avenue
If you're looking for a well-maintained apartment, home, or commercial space, we have a wide selection of desirable properties available. Start looking for the home that's right for you with our property search tool, or give us a call for personalized service.

Emerald Property Management, Inc.
Address: 525 Harlow Road, Springfield
We are an established property management firm that represents the region with quality, professionalism, and knowledge. We specialize in single-family and small residential homes, including duplexes, condos, townhomes, and the like.

Address: 1301 Ferry Street
There's a reason why von Klein is Eugene's student housing leader for more than 25 years, von Klein has been a locally owned and operated, family-oriented business that caters to students and working professionals alike. We manage rental properties for houses, apartment complexes, townhouses, duplexes and multiplexes around the U of O campus and greater Eugene. We have abundant properties of all sizes with great locations and budgets for everyone. Whatever you happen to be looking for, von Klein surely has a place for you to call "home."

Full House Property Management, LLC
Address: 1660 River Road
As Eugene/Springfield rental property management professionals, our mission is to serve our tenants, owners, and vendors with the utmost care and respect. Developing a friendly, professional working relationship with everyone involved is key to making a real estate investment a success.
For more landlords and off-campus properties, head on over to the main Cribspot search.