Separated into several unique neighborhoods, Pittsburgh carries its weight in giving off a smaller city vibe of community and character. Oakland, located just east of downtown, is one of the more lively and energetic areas. Generally full of a younger population, it is home to the 228-year-old University of Pittsburgh and its students. The university has established its prominence in the neighborhood with its students not far behind. While public transportation allows students the freedom to live throughout the city, the majority of students seeking Pitt off-campus housing look no further than Oakland. Houses for rent in Oakland are in high demand, but an overview of Pitt off-campus housing will give you the tools you need to score a great place.
Pitt Off-Campus Housing Facts:
Pitt is home to about 29,000 total students, around 18,400 of those undergraduates. About 56% of students take advantage of Pitt off campus housing (Source: US News).
The search for houses and apartments near Pitt can be competitive, so it's best to start early. While many students take advantage of the early fall weather to walk around and scope out houses for rent in Oakland, it's not uncommon to start looking as early as January.
There is no Pitt off campus housing fair at the time, but take a stroll around Oakland and make your own! Lots of available places will have rental signs out front. If the current residents happen to be lounging outside, don't be afraid to ask for their landlord's contact information.
Tips for Off-Campus Housing:
Keep an open mind. Oakland is a neighborhood with deep roots and a rich history, as is made evident by the wear-and-tear on many of the houses. Houses and apartments near Pitt may not be five-star quality, but they certainly don't lack character. Plus, they can handle their fair share of partying.
Use your connections. Know someone with an awesome off-campus place? Ask for their landlord's number and call him directly. There are tons of houses for rent in Oakland, and contacting the landlord to ask about their available properties is one of the best ways to go about finding one.
Looking for the party? Busier roads like Atwood Street and Semple Street boast a lively balance of Pitt off campus housing and bars/restaurants. Need to cut down on the study distractions? Quieter areas like Oakland Avenue and South Bouquet Street are just as close to campus and offer plenty of housing options as well.
In Oakland, a porch is not just an amenity; it's a lifestyle. Never underestimate the healing powers of a cold beer on the porch after a tough exam or the social experience of people watching while pre-gaming outdoors on a Saturday night. Tons of houses for rent in Oakland feature quality porches, and a Pitt off campus housing experience is not the same without one.
Consider the availably of a parking spot. Some houses and apartments near Pitt include a parking space in the monthly rent, which can eliminate the search for a coveted spot on the street. If your dream place doesn't come with a spot, check sites like Craigslist. Property owners offer individual parking spaces for rent in Oakland throughout the year.
Local Subletting
Lots of students temporarily vacate their houses and apartments near Pitt in favor of a sunny study abroad location or a summer at home, so Pitt sublets are always available. It's common to find a slew of sublet posts on Cribspot. Subletting is a great way to experience Oakland without committing to a lease, and often rent can be negotiated or split with the original tenant.
Pitt Subletting by the #s:
Sublets average price: $751.07/Room
Average beds in sublet: 1.65
Most common bedroom #: 1-Bed
Most popular month for posting sublets: April
How People are Describing Their Sublets: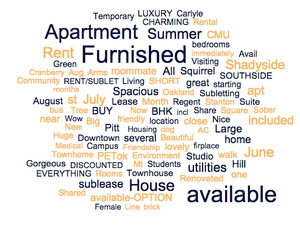 General Tips for Pitt Subletting:
Provide as much information on Cribspot about your sublet as possible. A post with description, photos, and details on pricing and availability is much more likely to receive an inquiry than one without much information.
If you find that no one is really responding to your post, consider bringing down the price as others might be offering lower prices. Do your research so you don't end up pricing your leaky shack for $1000 per month.
Property Managers in Oakland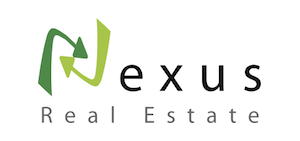 Address: 2535 W. Liberty Avenue
Nexus Real Estate is a full-service property management company with apartments in some of the hottest neighborhoods in Pittsburgh, including Shadyside, Squirrel Hill, South Oakland, Regent Square, South Side, Mt. Lebanon, and Dormont. We have apartments near the University of Pittsburgh and within walking distance of many of Pittsburgh's amenities. Our Pittsburgh apartments are in prime locations and rent at competitive rates.

Address: 5500 Walnut Street, Suite 300
Our vision is to become the most respected residential and commercial real estate development and management company in the Pittsburgh area. We will develop space that builds community, revitalizes neighborhoods, and is environmentally friendly. Our property management will meet or exceed our clients' expectations through exemplary customer service.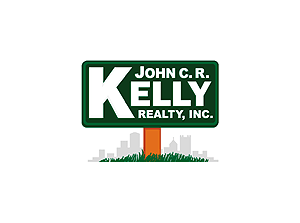 Address: 3535 Boulevard of the Allies Pittsburgh, PA 15213
John C. R. Kelly Realty Company specializes in properties at prime locations in and around the Pittsburgh area. If you would like more information on John C. R. Kelly Realty properties contact one of our agents today.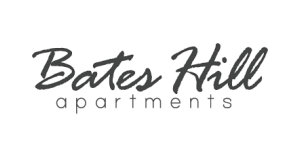 Address: 3812 Bates St., Pittsburgh, PA 15213
Bates Hill is located in the heart of Oakland. Just a short walk to Pitt, CMU, and many medical centers including Magee Hospital and UPMC. Call us today so that you can call us home tomorrow.
Laga Apartments
Address: 3906 Forbes Avenue Pittsburgh PA 15213
Laga doesn't have a website, but their apartments are above the IGA market on the main drag of campus and have a reputation for being large, clean, and slightly upscale.
Harry Barnes, Meyran Ave. Properties LLC
Address: 215 Brookside Blvd Pittsburgh PA 15241
They don't have a website, but Harry purchases run-down houses, flips them, and rents them out to students throughout Oakland.
For more landlords and off-campus properties, head on over to the main Cribspot search.